Partnered with Trinity Christian Reformed Church, Areopagus is a campus ministry that seeks to reflect the ongoing relevance of the Gospel and Christian worldview to all facets of life for the students, faculty, and staff of Iowa State University. As a ministry of the Christian Reformed Church in North America (CRCNA), Areopagus brings a distinctly Reformed perspective to everything it does.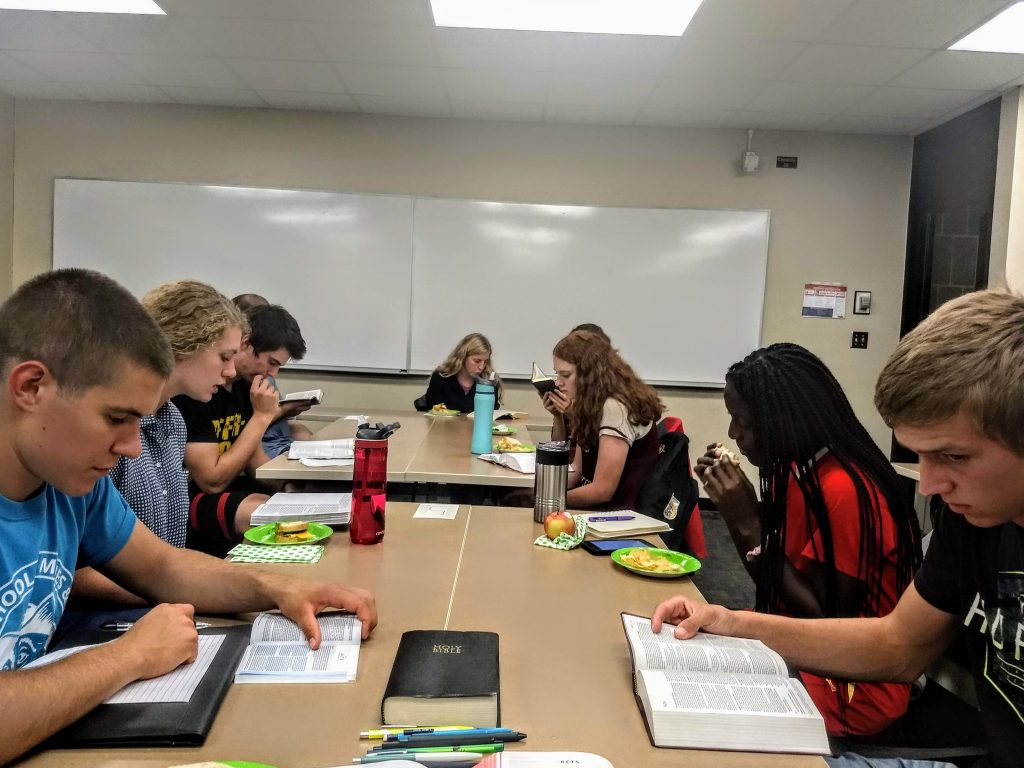 Some opportunities include:
Student Bible Study
Meeting on Thursdays at 6:30 PM in Carver 0124 this fall to study a series on 1 Corinthians, exploring Christian faith and community in a post-Christian culture.
Student Dinners
Each month during the fall and spring semesters, the Trinity CRC community hosts a meal for ISU students. Enjoy food, fun, and community.
August 29, September 26, October 31, and November 28. Meals begin at 6:00 PM. All are welcome!
Faculty and Graduate Student Discussion
A community for faculty, staff, and graduate students in which we discuss different books each semester. This fall, we will be reading and discussing Nicholas Wolterstorff's new book, Religion in the University. Meeting on Friday's at noon in MU 2213.
Coffee, Tea, and English
A conversational English program for international students that meets on Fridays, 4:30-6:00 PM in the Gerdin Lobby for conversational English with international students, visiting scholars, and their families. Food, fun, and a great opportunity to meet people from around the world
Visit the Areopagus website for more details.
Contact Areopagus Director Lora Copley with questions.